Explore the new dimensions of steering, security and user-friendliness with the QCS. Thanks to our new software update, you are able to use the EMQ-steering as a command interface for SBUS based flight controller, like Pixhawk. Moreover you receive further more security and user-friendliness with the fallback-function, the GPS co-ordinates transformation, bugfixes and an improved documentation.
The Quadrotor Control System (QCS) is a flexible test bench for the teaching and development of Quadrocopter programming!
By means of the DOF joints, it is possible to develop a flight-controller for the multicopter directly at your workplace, without any crash risks!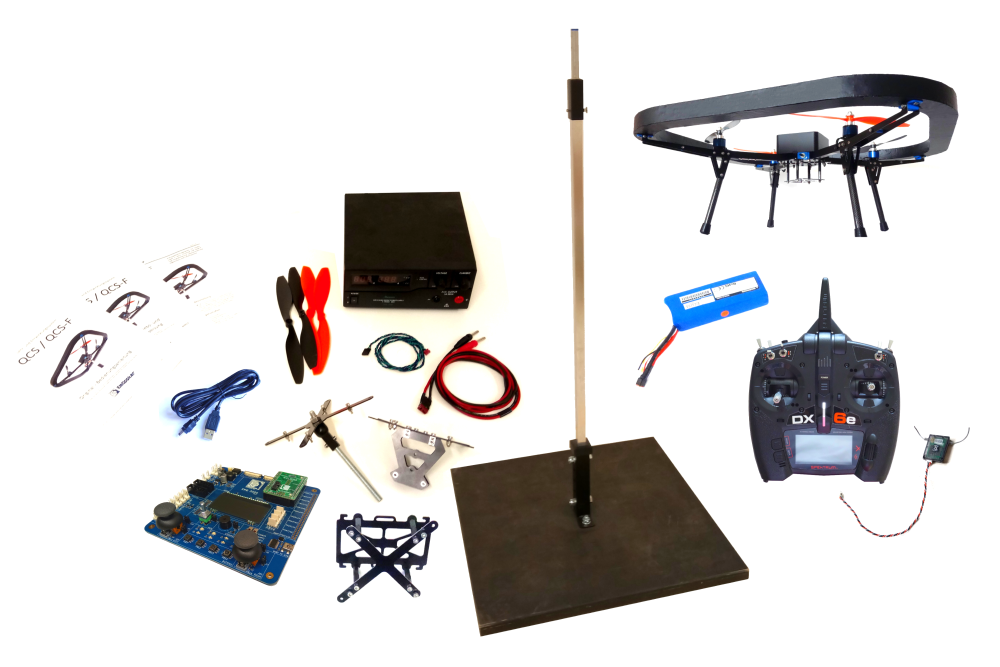 The QCS is available as complete package with everything that is needed for an introduction!
The EMQ3000 Development Board which was specially developed for the QCS offers a matching hardware for a direct start into programming with the included software-framework!
Beyond the development at workplace, the expansion of the QCS - the QCS-Flying - offers all freedoms of drone technique development in flight!
We can offer you various add-ons for the QCS-Flying, with which you can directly start into the most interesting topics!