Our latest technical breakthrough is now patent-pending! The plug-in system for modular multicopters developed by us, convinces with its revolutionary expandability and functionality. The unique feature of this disruptive technology is its ability to attach the central unit, rotor units and extension arms as plug-in modules without additional tools. This means that the design - i.e. size and payload - can be easily adapted to your individual ideas and tasks.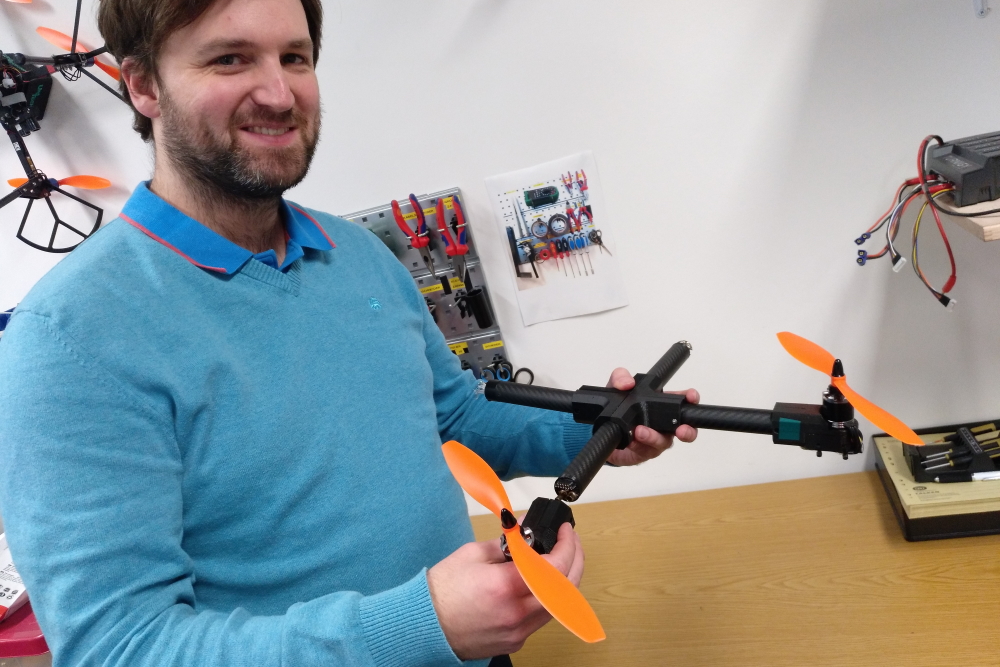 Dr Nils Gageik with the first version of the plug-in drone.
The key focus is on an easy reconfiguration by the user.
Here designed as a quadrocopter, the drone is conceived for smaller payloads.
Quickly plugged into an octocopter, the user has more power for larger loads.