Even in times of social distancing we want to offer you the possibility of a detailed and personal consultation. For this reason, we have set up a video conferencing tool with which you can also communicate with us conveniently from your home office or office! Completely uncomplicated and without obligation! We are looking forward to meeting you! Just get in contact!
The Quadrotor Control System (QCS) is a flexible teaching and development tool for quadrocopter programming!
It is possible to develop a flight control system for multi-copter directly at the workplace with the QCS using DOF joints - and this completely free of crash risks!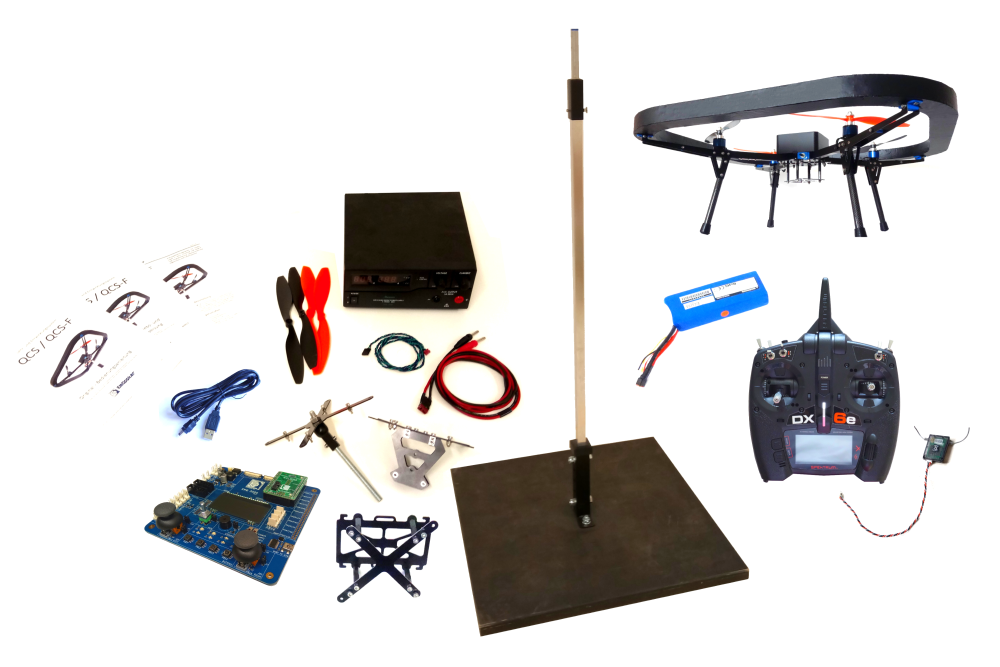 The QCS is available as a complete package with everything you need to get started!
The EMQ 3000 Development Board, specially developed for the QCS, provides the appropriate hardware to start programming directly with the included software framework!
Beyond the development in the workplace, the expansion of QCS, QCS-Flying offers all the freedom of developing drone technology in flight!
We can offer you various add-ons for QCS-Flying, with which you can directly start developing your ideas in those particularly interesting topics!