Successful commissioning at Andreas Schmid Group in Gersthofen
Delivery Drone
Projects
Cooperation
In-house mail via Delivery Drone
The Delivery Drone is optimised for autonomous, flexible and efficient transport of small objects. This makes it ideal for the use between the units of the Andreas Schmid Group at the location in Gersthofen. In the future, the in-house mail will be distributed here with the drone.
A distance of approx. 850 m is covered between two plants. The subsequent landing takes place autonomously on the roof terrace by means of the landing spot detection technology. Further concrete application scenarios are also already being planned.
Whether for the transport of in-house mail, medical or industrial goods - you can also benefit from the advantages of the Delivery Drone! Learn more here.
At the Andreas Schmid Group location in Gersthofen, the Delivery Drone will now regularly distribute the in-house mail
"Mobile office"? Check! For the commissioning of the Delivery Drone, we sometimes even convert a car boot into a workstation
From plant to plant: the Delivery Drone in flight
The drone will cover a distance of approx. 850m
The landing takes place autonomously on the roof terrace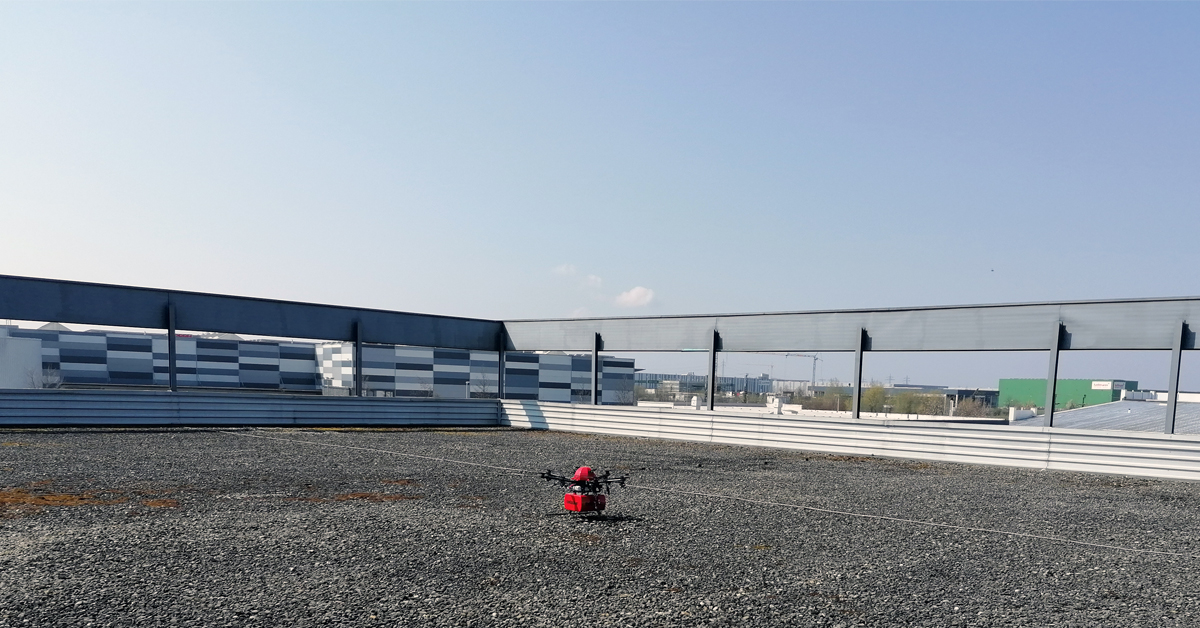 After landing, the in-house mail is ready for collection